Offices buildings make up large sections of many urban areas. They're essential for the day-to-day work of many businesses, and they have to be designed, developed, and constructed to provide ideal working conditions.
For office construction and development in Las Vegas, WTD Development & Construction is the perfect choice. We've worked on many office buildings in the Vegas area, and we can bring your office vision to life.
No matter what kind of office design you have in mind, WTD Development & Construction is the right choice to build it. Trust in our award-winning team to provide the superior standards of office construction your business needs.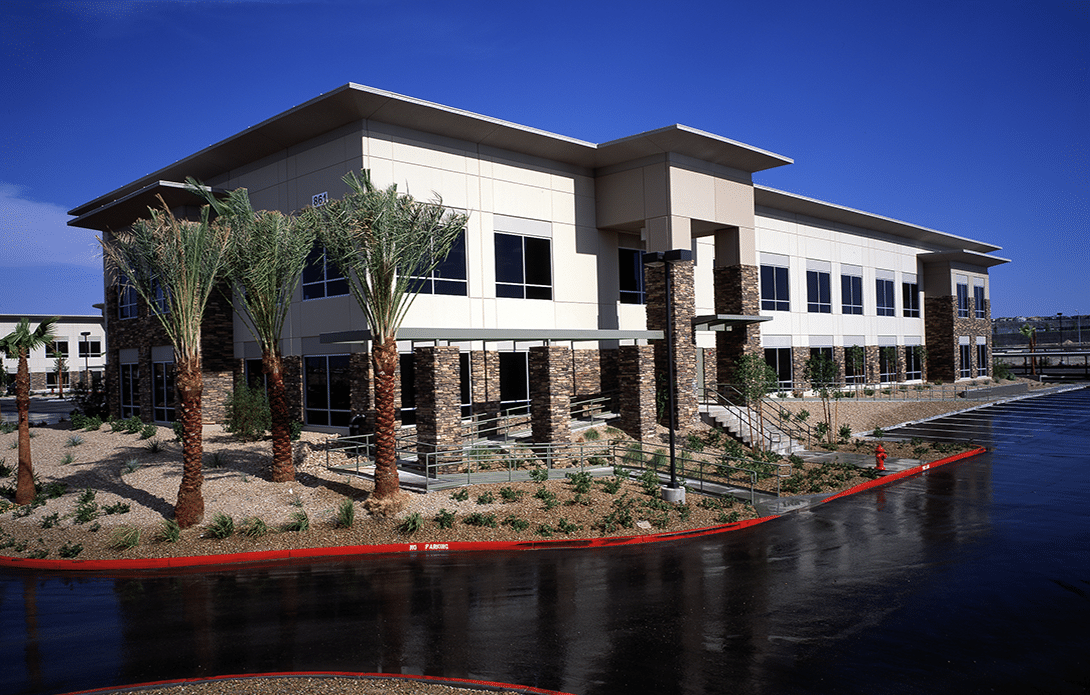 Get your questions answered about WTD Development & Construction with the answers to frequently asked questions below. If you cannot find the information you are looking for, please do not hesitate to contact us. We are here to help!
Office construction is one of the most common forms of commercial construction in cities around the globe. It may involve designing and developing office buildings of various sizes, adhering to strict guidelines and building regulations while taking various design factors into account to provide safe, secure, and comfortable conditions for office users.
WTD Development & Construction can aid with all stages of your office construction project. We can assist with the initial design phase, land acquisition and development, laying out the plans and schedule for the project, building the office, and so on.
WTD Development & Construction is the best choice for any office construction in Vegas thanks to our proven track record of success. We've designed award-winning office spaces across the Vegas valley and can bring that same success-oriented approach to your project.